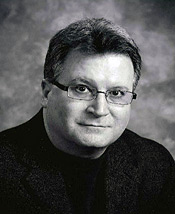 Merrill A. Jones, Ph.D., PHR, co-author of My HR Tools with Daphene Vance, is the owner of Training and Performance Solutions, an organization founded in 1995 that works with companies to identify and satisfy job performance needs and opportunities related to human resources practices, including people management and team development, communication, HR related expert testimony, and HR infrastructure. Training and Performance Solutions focuses on developing and implementing solutions for emerging organizations and leaders.
Merrill has provided consultative services and products to a number of clients, small and large, and has established long-term relationships with a number of them. Before starting Training and Performance Solutions, Merrill designed, created and managed the training department for a multi-billion dollar governmental insurance company. He has also worked as a training specialist, job classification analyst, and communication specialist for a state agency, and has been a professor of communication studies at several colleges and universities.
Merrill has extensive experience and expertise in Human Resources planning and execution, including but not limited to, facilitation of strategic planning, Human Resources assessments and audits, management and team training and development, organizational design and development, performance management, employee relations, job descriptions and executive coaching. He also has relationships with others to provide help to organizations having needs related to recruiting and staffing, compensation and benefits, and health and safety and workers' compensation.
Merrill has developed and planned conferences and workshops, and has published academic and non-academic essays related to management and communication. He graduated from Louisiana State University in Baton Rouge with a Ph.D. in Speech Communication, with minors in Theatre, Oral Interpretation, and Radio/TV/Film, and holds a Professional in Human Resources certificate from the Society of Human Resource Management. He also received certification in Human Resources Management from the University of Texas—Austin, and is certified in conflict mediation from Chorda Conflict Management Inc.
Merrill has worked closely with a number of companies that include Samsung Electronics, Savers, Inc. (Value Village), Starbucks Coffee Company, Panda Restaurant Group, Dell Computer Corporation, Microsoft, Frito-Lay, Inc., Brushy Creek MUD, Concordia University—Texas, Hill College, and Central Texas College.