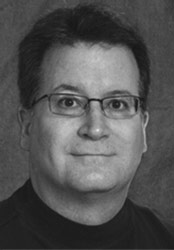 Merrill A. Jones, Ph.D., PHR, is the owner of Training and Performance Solutions, an organization focused on providing consultative human resources services and products.
Merrill has had client relationships with such organizations as Starbucks Coffee Company, Panda Restaurant Group, Inc., Savers, Inc., Microsoft, Workers Assistance Program, Central Texas College, Concordia University—Austin, Hill College, Dell Computer Corporation, and the largest snack food manufacturer in the United States, just to name a few.
Before starting Training and Performance Solutions, Merrill managed the training department for the Texas Workers' Compensation Insurance Fund, a multi-billion dollar governmental corporation that provides workers' compensation insurance to Texas employers. Prior to his employment with the Fund, Merrill worked as a training specialist for a state agency and as a professor of communication at several colleges and universities.
Merrill has developed and planned conferences and workshops, and has published academic and non-academic essays related to management practices and communication. He graduated from Louisiana State University in Baton Rouge with a Ph.D. in Communication and holds a Professional in Human Resources certificate from the Society of Human Resource Management. He is also certified in conflict mediation from Chorda Conflict Management Inc.